Physicians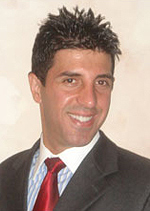 Dr. Ravaei
Dr. Ravaei is a former Chief of the Department of Podiatric Surgery at Saint Joseph's Hospital, (where he was named 'Best Teaching Attending' by students and residents for two consecutive years), Dr. Ravaei graduated from Temple University in Pennsylvania and then went on to post-doctoral work at Eglin Air Force Base in Florida and Cooper University Hospital in New Jersey. He has performed more than seven thousand surgical procedures and is certified by the American Board of Podiatric Medicine.
As someone who loves the outdoor pursuits, he realizes just how difficult life can be when foot or ankle problems get in the way. If, like Dr. Ravaei, you love to rollerblade, hike, ride your bike, run, or just spend time at the beach, you need feet that are functional and pain free. Dr. Ravaei's surgical techniques are generally designed to be minimally invasive. This reduces patient discomfort and helps you heal faster.
When he's not helping patients or enjoying the outdoors, he loves to cook gourmet meals, spend time with his family or watch comedy shows.
Dr. Ravaei sees patients with a wide variety of foot and ankle problems including fungal nail infections, warts, bunions, athlete's foot, varicose veins, calluses, diabetic foot problems, heel pain and ingrown toenails as well as brachymetatarsia, (a foot condition where one or more toes are abnormally short) and neuroma. His work has been featured in the Philadelphia Inquirer, on WHYY, Phl-17, radio and in Instep magazine.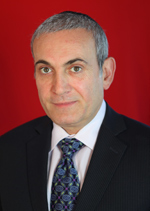 Kourosh Noormand, M.D.
Dr. Noormand was trained in anesthesiology by the renowned Albert Einstein University in New York. He then did a fellowship training in pain management at Saint Luke's/Roosevelt Hospital in New York. Currently he is the director of anesthesia and pain management at Kindred Hospital, Los Angeles. Few of the procedures that he performs includes Stellate Ganglion Block, Epidural Injections and Intrathecal Pumps Discogrm. He has been practicing pain management and anesthesiology since 1994 and  his goal is to reduce pain during the procedure as well as after the procedure. Dr. Noormand is extremely active and he enjoys biking, swimming and rollerblading. In his spare time he likes to spend time with his wife and his four children. He also likes to read philosophy books as well as religious books.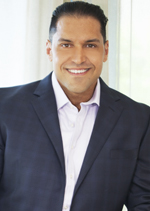 Dr. Hanna
Dr. Hanna went to Wayne State University for Medical School. Following finishing Medical School he did his surgical residency in William Beaumount Hospital. He also did a one year Fellowship in Hand and Upper Extremity Orthopedic Surgery. Dr. Hanna enjoys research and has had many publications. He has been in private practice for seven years now. Dr. Hanna practiced for a few years in Las Vegas and moved to Los Angeles in 2019. On his spare time Dr. Hanna enjoys lifting weight and likes to keep a clean diet. Driving fast sport cars are among few of his hobbies.